Ems Power Bars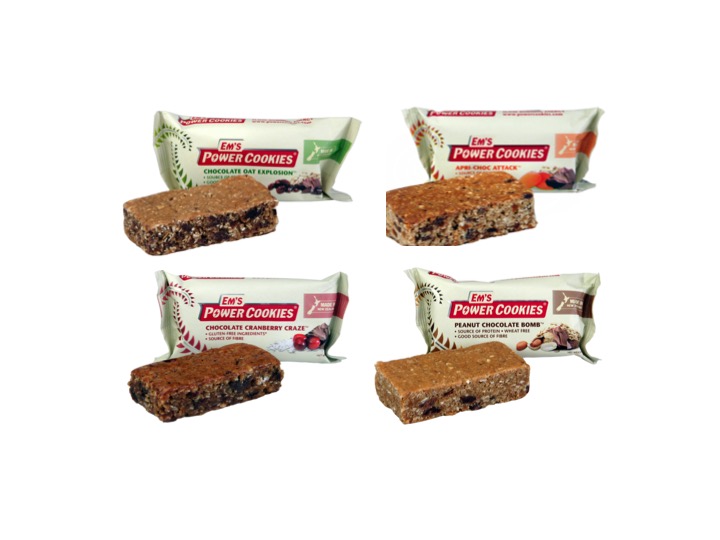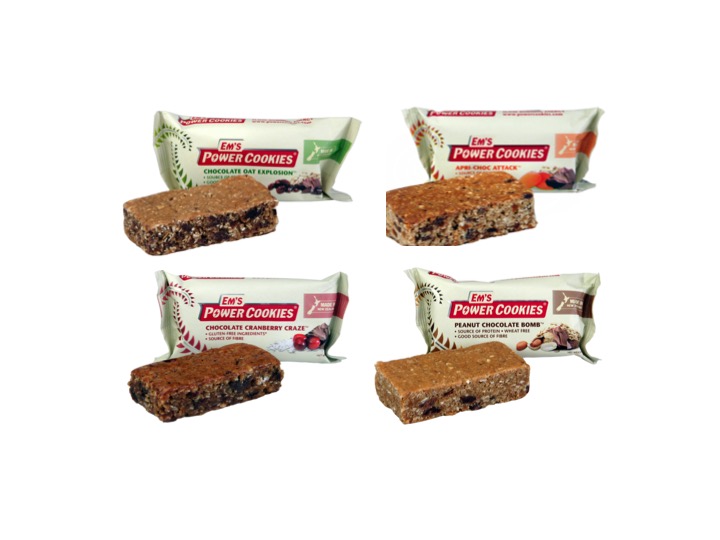 Ems Power Bars
Ems Power Cookie Bars are packed with all the goodness you need to fuel your body on those mentally and physically demanding days. They are low in fat, and have a satisfying flavor profile guaranteed to keep you wanting more.
Additional Info:
They're all carefully homemade inside Em's own kitchen. Not in a lab, or by some money hungry marketing company.
They don't use any protein powders from soy or whey, and no added preservatives. Just natural, real-food ingredients you can trust.

Any added sugars come from brown sugar, rice syrup, date syrup or honey. This means as well as providing you with more energy, products can be easily eaten and will not upset your stomach.