Auckland Adult Swim Lesson Special
FREE CAP & Blueseventy NR2 GOGGLES WITH A BLOCK OF 5 LESSONS WORTH $50
In the referral section you must write "facebook special"
Book Now as there are limited availability to the first 12 bookings and they must start before the 21st June, 2018.
SOLD OUT - FREE CAP AND GOGGLES OFFER IS NOW SOLD OUT
"I see a large number of adults coming out of other group classes feeling despondent with what they have achieved, only to be filled with confidence and renewed passion to learn after a single lesson with Boost Coaching.
Commit to one on one private lessons and improve quicker due to the personalized advice and approach that it provides"
Andrew Mackay Boost Coaching - Head Swim Coach
OFFER #1 DIVE IN GET STARTED - FREE CAP & GOGGLES (VALUED @ $50)
LIMITED TIME, LIMITED SPACES BLOCK OF 5 LESSONS - $296.50
Book before: June 21, 2018
Limited to the first 12 bookings
A block of 5 lessons receives a 10% discount - $296.50
FREE Swim Cap and Blueseventy NR2 Goggles worth $50
You must put in the referral area - 'Facebook Special'
SOLD OUT - FREE CAP AND GOGGLES OFFER IS NOW SOLD OUT
OFFER #2 GET YOUR FEET WET
Single lesson USUALLY $65.00ea - SPECIAL $55 (SAVE $10)
If you purchase a single lesson and then on completion of that lesson you'd like to continue your learning consider your payment as a deposit on your block of five lessons and.....
You must put in the referral area - 'Facebook Special'
I promise to provide you with the discounted rate for five lessons
I promise to provide you with the FREE cap and goggles at your second of five lessons
I know I can help you learn to swim or develop your swimming - so come and give it a try!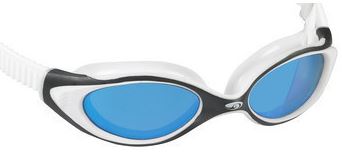 Professionally delivered 1:1 swim lessons
A block of 5 lessons helps to develop key techniques that are closely linked together to optimise the swimming stroke.
I work at your pace and your speed
I explain and develop the specifics that are unique to improving your swimming
I provide key drills to help develop technique that will help you during your training/practice
You'll receive a comprehensive email explaining the key areas of the lesson for you to work on and the drills that are specific to your development.
TESTIMONIALS
I feel like I've been to the swim doctor and now that I have the diagnosis
Louise Shrimpton - Auckland New Zealand
The feedback was very clear and constructive
Graham Brewster - Auckland New Zealand
Just thought you should know that I won my age group at the Panasonic yesterday and have definitely improved my swimming time...!!!! All down to you - thank you.
David Jenkins - Auckland New Zealand

I went to squad this morning and you're right, it was possible to practice the things we worked on yesterday while still doing the squad. It felt really good and I've pretty much gone from being last in the slow lane to first overnight!
Helen Kilding - Auckland New Zealand
The Pool
Is located at One Five One Health Club, Level 8, SAP Tower, 151 Queen Street, Auckland City. This pool is generally for members only of this exclusive facility. Those who attend a lesson with Boost Coaching are able to access the pool during the lesson - so you don't require a membership.
Relaxed and private environment - with only gym members using the space - generally 3-4 swimmers at any given time in the pool.
Small 10m pool available to deliver lessons for adults learning to swim - consistent depth (1.2m)
QUESTIONS OR CONTACT
Email : andrew@boostcoaching.co.nz
Phone: 021 415 787
BOOK NOW
Bookings are available every Wednesday between 7:20am - 8:20pm.
Book your first lesson now to secure the time and date you want - there is limited availability as lessons are only taken on Wednesdays.